Comparisons of Environmental Influences on Boundary Layer Clouds Macro- and Microphysical properties over the North Atlantic and Southern Ocean: Results from COMBLE and MARCUS
Date
Nov 20, 2023 3:00 PM — 3:50 PM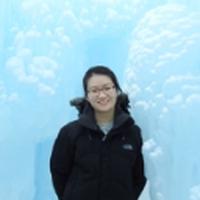 Zeqian is a PhD student working with Dr. Greg McFarquhar. Her research generally is examining how cold air outbreaks will influence the boundary layer clouds using the measurements from COMBLE (Cold-air Outbreaks in the Marine Boundary Layer Experiment) project. This seminar is an annual PhD update.
More
Abstract
The Arctic and Antarctic have large areas of sea ice, providing ideal conditions for frequent and severe cold air outbreaks (CAOs). These CAOs cause strong turbulence in the boundary layer (BL) and lead to heat loss from the sea surface. This accelerates the transfer of heat and moisture from the water surface to the BL, resulting in the formation of extensive BL clouds over the North Atlantic (NA) and Southern Ocean (SO). How these BL cloud properties evolve over time during CAOs and their dependence on meteorological conditions is not well understood but is important for the simulation of the top-of-atmosphere and surface energy budgets. Here the macrophysical and microphysical properties of polar BL clouds over the NA and SO are compared using observations from the Measurements of Aerosol Radiation and CloUds over the Southern Ocean (MARCUS) and Cold-air Outbreaks in the Marine Boundary Layer Experiment (COMBLE) conducted over the NA.
Environmental parameters such as the M index, lower tropospheric stability (LTS), and estimated inversion strength (EIS) were calculated using ground-based observations. Microphysical properties such as cloud effective radius Re were retrieved using ground-based measurements using varying retrieval methodologies. The use of different retrieval algorithms with different instrument measurements is utilized to produce an ensemble of solutions for quantifying uncertainties. The correlations between vertical cloud structures, cloud phase distributions, BL vertical structures, and cloud microphysical properties with different environmental parameters are presented. On average, MARCUS had stronger BL inversions compared to COMBLE. The mean EIS (LTS) value for MARCUS was 0.17K (13.22K), which was higher than calculated values of -3.65K (8.96K) for COMBLE. 556 hours of CAOs were observed during COMBLE, of which 39% were intense CAOs with an M index > 5K. There were 380 hours of CAOs during MARCUS, with only 1% having M > 5K. However, MARCUS observed a moisture-rich BL structure with a relative humidity of nearly 100% during intense CAOs. 94.3% (66.9%) of clouds sampled in CAOs during COMBLE (MARCUS) had a cloud top height < 4km. During non-CAOs, clouds sampled during MARCUS were more turbulent than COMBLE, with an averaged radar spectral width of 0.22 ms-1 compared to 0.19 ms-1. Single-layer BL clouds sampled during MARCUS were more ice dominated at their bases/tops compared to COMBLE.
More
Presentation