Petra Klein Recognized by AMS with Helmut E. Landsberg Award
As part of the 2022 Awards class, the American Meterological Society recognized Dr. Petra Klein by awarding her the Helmut E. Landsberg Award, an award meant to highlight exemplary contributions to the fields of urban meteorology, climatology, or hydrology, including, but not restricted to, achievements through measurements or modeling that provide an improved understanding of atmospheric processes in urban environments, enhanced urban meteorological or air quality forecasting capabilities, advances in identifying and quantifying beneficial and adverse impacts in urban areas, or in recognition of service or applications in the field. Dr. Klein has a track record of service to the atmospheric science community, including time on the AMS Board on Urban Meteorology nearly 20 years ago. Interestingly enough, the Landsberg Award she has won was created during her time serving on that board.
Dr. Klein is awarded for decades of sustained leadership in the field of urban meteorology and exemplary contribution to experimental investigation of flow and turbulence characteristics in urban areas.
In a press release from the OU VPRP office, dean of the College of Atmospheric and Geographic Sciences and director of the National Weather Center, Berrien Moore was quoted as saying "We are extremely proud that Professor Klein's extensive contributions to the field of urban meteorology have been so well recognized by the American Meteorological Society. Her research and its applications are exceptional even by the highest standards. Moreover, her work directly contributes to the health of people and the resilience of communities and cities. It will be everlasting."
Helmut E. Landsberg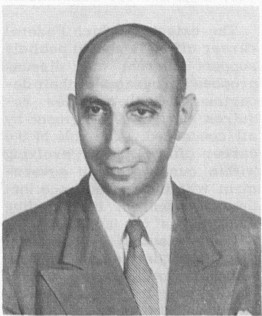 Dr. Landsberg lived from 1906-1985 and was a noted and influential climatologist and was an important figure in meteorology and atmospheric science in education, public service and administration. He authored several notable works, particularly in the field of particulate matter and its influence on air pollution and human health. Landsberg also was the first scientist writing in English on the use of statistical analysis in the field of climatology and implemented this type of information and analysis in aiding military operations during World War II.
Landsberg received his PhD from the University of Frankfurt in Germany and then moved to the United States in 1934 to teach geophysics and meteorology at Pennsylvania State University. While there, he offered a graduate seminar on bioclimatic problems, the first such graduate course to be taught in the United States. He was subsequently appointed to the faculties of the University of Chicago (1941) and the University of Maryland (1967), with which he continued to be affiliated until his death. At Maryland, he served as first Director of the Graduate Program in Meteorology (later named the Department of Atmospheric and Oceanic Science), and of the Institute for Fluid Dynamics and Applied Mathematics.
In 1949, Landsberg was appointed to the Air Pollution Committee by US President Harry S. Truman, where he helped to shape US air pollution regulations. From 1954-1967, he served at the US Weather Bureau as Director of the Office of Climatology.
Landsberg's early publications dealt with earthquakes, the impact of weather on aviation, atmospheric suspensions and, most notably, cloud condensation nuclei. He published a ground-breaking work on condensation nuclei, the submicrometer-sized particles in the air about which clouds form, which was the first to examine the role such particulate matter plays on air pollution and the degree to which it is retained in the respiratory system. This investigation was the basis of his later work on the impact of urbanization on climate. (This information was sourced from the AMS webpage describing the Landsberg Award.)
Petra Klein
Dr. Petra Klein is currently the Executive Associate Dean of the College of Atmospheric and Geographic Sciences and Professor (Regenents Professor, Edith Kinney Gaylord Presidential Professor) within the School of Meteorology at the University of Oklaahoma. She holds a Ph. D. in Civil Engineering from the University of Karlsruhe where she earned a Diploma in Physics prior to that. She was a postdoctoral researcher at the Institute for Atmospheric and Climate Science at the Swiss Federal Institute of Technology before coming the University of Oklahoma. She is a fellow of the American Meteorological Society.
Dr. Klein is interested broadly in atmospheric boundary layer research and troposhperic pollution problems, with more specific focus on several sub-areas. These include the study of flow and turbulence in urban areas, the structure and behaviour of the nocturnal boundary layer, measuring and parameterizening the boundary layer, atmospheric chemistry in the boundary layer, modeling atmospheric dispersion, renewable energy, wind tunnel work, atmospheric measurements, and the environmental mental impacts of urbanization. She is author on 61 peer-reviewed publications and has been part of over $4 million worth of funded research at the University of Oklahoma.
Service to students is a cornerstone of Dr. Klein's professional presence. She has mentored 20 graduate students as chair or co-chair of their committee, served on the committees of another 25 graduate students, and mentored 40 undergraduate students throughout her career. Through service, leadership, and training, Dr. Klein is a committed partner in the effort to broaden participation and opportunity in STEM. She has led Diversity, Equity, and Inclusion efforts in the form of college-level committees, study-groups, and workshops. She recruits students in thoughtful and inclusive ways. She explores the barriers to equitable student experiences continuously.
Her impact is clearly large, and as many if not any member of the BLISS team would attest, this award is well deserved. Congratulations, Dr. Petra Klein!